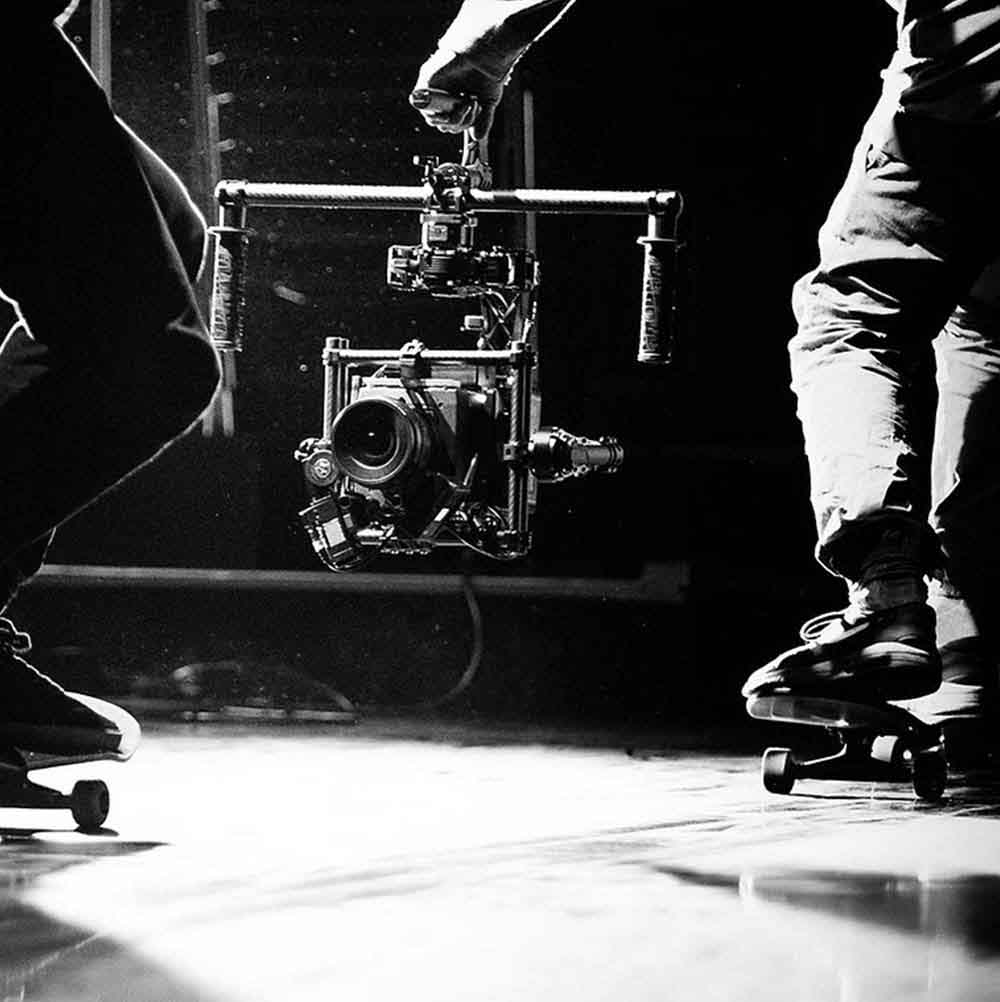 The Story Behind Seven Sunday Films
Seven Sunday Films is a full fledge film production company that provides production fixing services, film directors and photographers across South East Asia, with key offices in Singapore, Malaysia, Bali it is headquartered right in the heart of Jakarta, Indonesia.
We work with some of the best, from Emmy and Oscar award winning directors and dops, from globally recognised film companies and producers, the ballpark of our work reflects craftmanship and creative excellence. Our ethos is making the impossible – possible. We take pride in overdelivering.

Make everyday a Sunday when we're at the helm of your projects. For a journey that is painless, exciting and manned by some amazing people – call us.
We specialise in taking great ideas and turning them into reality, where the ideas themselves can expand, influence and reach a natural momentum that results in a beautiful piece of film. We do our best work with clients that have ambitious mandates and share our values and sensibilities: humility, respect, courage and the desire to be the best we possibly can.

Take a journey with us and discover why everyday can be a relaxing Sunday when we're at the helm of your projects. Discover why everyday can be a relaxing Sunday when we're at the helm of your projects.
We bring to the table an extensive team of highly committed individuals from directors to producers, location managers and cameraman. Words like "lackluster" and "mediocre" don't exist in our vocabulary and by no means are these professionals unaware of the tests that time puts forth. Rest assured that they are all without fail spot on and punctual, and approach their work with a great deal of pride.
What We Can Provide To Your Business
With over a decade of experience, Seven Sunday Films has a long reputation of cutting-edge, high-end production values and a calibre of excellence in live action storytelling. We are made up of directors, photographers, creators, motion designers and many more world-renowned talents with the sole aim to reimagine the limits of craft, emotion and digital culture. Our work compromises of projects that are both and visually demanding, while meeting the budgetary objectives.
Seven Sunday Films fosters some of the most astounding roster of both international and local directors dedicated to telling the beautiful stories of any genre as well as a task in order to create a groundbreaking content for the bigger international agencies, clienteles brands and creative partners.
Seven Sunday Films is strategically located in Indonesia, Malaysia and Singapore with our mother office headquartered right in the heart of Jakarta. These parts of South East Asia have an array of unbelievable offers ranging from resources, locations, cast and most importantly, cost efficiency.

Indonesia is the complete haven for beautiful locations. With almost 2,000,000 square kilometres of land over 5 large islands, it is one of the worlds biggest archipelagos and one of the most scenically diverse. With stunning beaches, dense tropical forests, heritage architecture, volcanic mountains, tea and coffee plantations and more; the possibilities are endless. It is in this backdrop that Seven Sunday offers complete production services with our team of vastly experience line producers who is of no unfamiliarity in handling projects located from all around the world.
Malaysia is known for its diverse locations and cast ethnicities allowing us to pass off itself as other countries without having the need of a multi-country pass to film. Beaches, modern cities, jungles, waterfalls and many more are merely a 3-hour distance from central Kuala Lumpur making it a breeze for logistics to grasp any requirements or briefs. With English being a very heavily spoken language – communication is of no boundaries.

Singapore is fast rising on becoming a very well developed and futuristic country with its world class shooting crew, latest filming equipment and quality locations being a highly lucrative attraction for foreign production companies to film at.

Even when working with Seven Sunday Films within various countries, all point of contact will be through one Producer and at one packaged quote. Logistics, production planning and payment will be worked out internally giving you a very ease of mind. We do our best work with clients that have ambitious mandates and share our values and sensibilities; assisting all your answers.
Stay up to trend over a hot cup of coffee and embark yourself on a journey through our stories and folklores of the many cultures Southeast Asia has to offer along with our past and present projects.
"Seven Sunday Films is the most progressive, most pro-active film production company in Jakarta. Helmed by a true visionary for business with creative set as his zenith."
"My experience shooting in Indonesia was excellent, the vast diversity visually and culturally within the country is so intriguing to me and truly amazing. As for Seven Sunday Films, working with them was a real pleasure. They really looked after us and blessed me with some great memories and great friends."
"We loved working with Seven Sunday Films – they were professionals, organized and nothing left undone. They were a great source for outside experiences and talent, bringing a new and unique understanding of Indonesian advertising while maintaining international quality production."
"I think everyone needs to experience Indonesia for themselves, as there are so many unexplored locations that can enrich any production. This project was physically tough with traveling to capture all the shots, but the production support from Seven Sunday Films was incredible. Working with them was an absolute pleasure as they made every aspect of the shoot effortless and fun!"
"Our shoot stretched the beauty and breadth of Java and Bali, from caves and beaches, to jungles and volcanoes, but Seven Sunday Films were always on top of it. Their production was high-end, their service was first class and always professional. Our schedule was gruelling, but they worked tirelessly. Their ability to turn around complex locations in no time at all was astonishing, reacting to production changes and rolling with the punches. It's great to know that for our next project in Indonesia, we can call Seven Sunday Films and know we're in good hands."
"Don't expect the crazy nights on the town, gift baskets overflowing with Russian caviar and stays at The St Regis. They put production values where they belong. Into the production. Where many production companies over promise, these guys deliver. The work speaks for itself."
"Seven Sunday Films approaches every new job of ours with the same attitude they did the first, with passion, zest, and professionalism. Their keen desire to outdo every previous job they've done sets them apart [from the rest]. Complacency is not in their nature."
"We collaborated closely with Seven Sundays on this tricky film. The idea required great casting and a director and crew that really understood performance and the subtleties to make this idea work. The end product speaks for itself making the client and Saatchi extremely happy. And just as importantly, we had a really fun time making the spot."
If you have any question Feel free to contact